How to prepare for a trip to the mountains
A stay in the mountains is an unforgettable experience, whether you go in winter to enjoy winter sports or choose a summer getaway to hike and admire the green landscapes. However, for your stay to be successful, it is essential to prepare it well.
In this article, we will give you advice on equipment, accommodation and activities to consider depending on the season of your stay.
Choosing the right equipment
If you come to the mountains in winter
When going to the mountains in winter, it is crucial to have the right equipment to face the cold and changing weather conditions. Here are a few essentials to plan for:
Warm clothing: opt for technical clothing, such as a thermal under-sweater, a fleece and a waterproof and breathable jacket.
Ski or snowboard pants: choose waterproof and well insulated pants.
Gloves, hat and scarf: to protect your head and hands from cold and wind.
Mountain boots: make sure they are waterproof, warm and comfortable.
Sunglasses or ski goggles: to protect your eyes from the sun and the reflection on the snow.
Sunscreen and lip balm: the sun in the mountains can be intense, even in winter. Protect your skin and lips from UV rays.
Equipment for a summer stay in the mountains
In the summer, mountain conditions are generally milder, but it is still important to bring appropriate equipment. Here are some things to consider:
Lightweight clothing: Make sure you wear breathable, moisture-wicking clothing to stay dry and comfortable during your outdoor activities.
Waterproof jacket: thunderstorms can happen quickly in the mountains, so it is essential to have a waterproof jacket on hand.
Hiking shoes: choose sturdy and comfortable shoes adapted to mountainous terrain.
Hat, sunglasses and sunscreen: to protect yourself from the sun.
Backpack: a comfortable and well-organized backpack will facilitate your hikes and excursions.
Find suitable accommodation for your stay in the mountains
During the winter, you will find a multitude of accommodations in the mountains adapted to your needs and your budget. Among the options available, the traditional wooden chalets offer an authentic and warm atmosphere. Apartments and tourist residences are a practical and economical solution for groups and families. Hotels offer additional services and facilities, such as restaurants, spas and recreational facilities. Finally, for budget travelers or groups of friends, hostels are an affordable alternative.
When summer arrives, the accommodation options in the mountains remain similar to those in winter. However, other possibilities are added to the list, such as well-equipped campsites, which allow a stay close to nature. Bed and breakfasts and guesthouses are also worth considering for a friendly stay and an immersion in the local culture.
A stay in a mountain hotel for an unforgettable experience
A stay in a mountain hotel has many advantages that contribute to making your vacation unforgettable. First of all, the hotels offer a high level of comfort and personalized services that facilitate your stay. The rooms are generally well appointed and have all the necessary amenities to ensure you get the best rest possible after a busy day.
In addition, most hotels offer services such as on-site dining, allowing you to enjoy a variety of meals without having to worry about preparation. Mountain hotels often provide wellness facilities such as spas, saunas and pools for absolute relaxation after a day of outdoor activities.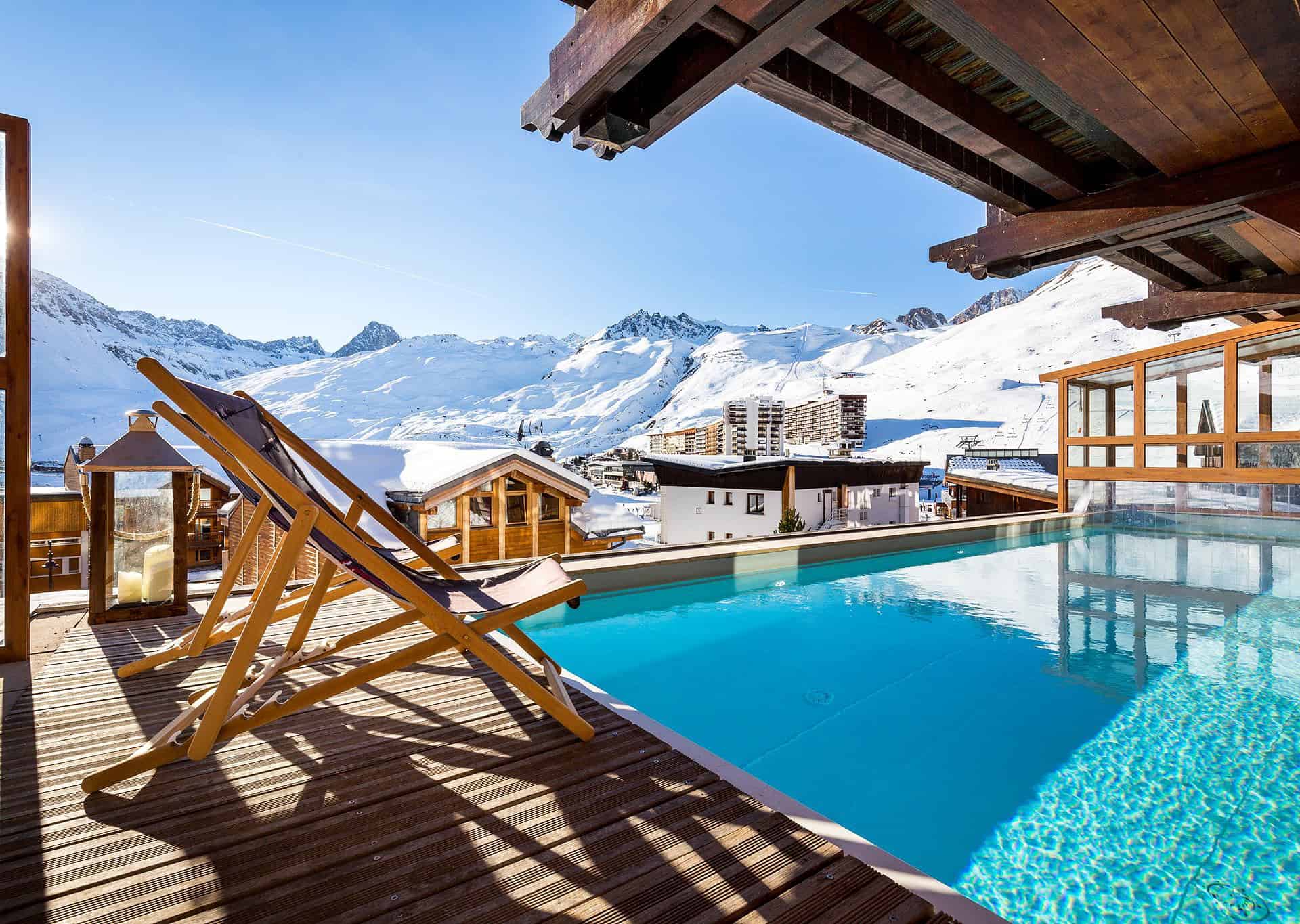 Finally, another major asset of the hotels is their strategic location, often near the ski slopes in winter or hiking trails in summer. When you choose to stay in a mountain hotel, you are choosing a carefree vacation experience, where everything is designed for your comfort and pleasure.
Choose activities according to the season
Winter activities
Winter sports are the main attractions of a winter mountain holiday. Here are some popular activities:
Downhill skiing and snowboarding: take advantage of the slopes and lifts to enjoy these iconic sports.
Cross-country skiing and snowshoeing: to discover the mountain in a different way, far from the hustle and bustle of the slopes.
Dog sledding or snowmobile rides: a unique experience in the heart of nature.
Ice skating and tobogganing: for fun and relaxation with your family.
Summer activities
In summer, the mountains offer a wide range of activities for all tastes. You can go hiking on the marked trails to discover breathtaking landscapes and unique panoramas. If you are looking for something a little more sporty, mountain biking is a great idea. And those who want to enjoy the thrill of hang gliding, rock climbing or paragliding. Finally, you can take advantage of the mountain lakes to refresh yourself or engage in water activities such as paddle, sailing or canoeing.
In addition, some ski resorts host a variety of events such as concerts, festivals and world sporting events.
Conclusion
Whether you are planning a winter or summer trip to the mountains, it is important to be well prepared by choosing the right equipment, finding suitable accommodation and planning activities according to the season. By following these tips, you will be able to fully enjoy your stay and live unforgettable moments in an exceptional setting.
List of the best activities to enjoy the mountain with your family and friends in summer and winter in ski resorts.

Overview of the particularities of the five best French ski resorts: La Plagne, Val Thorens, Val d'Isère, Les Arcs and Tignes.