La Plagne, mountains of pleasure
La Plagne is graced with ideal conditions for your winter holidays with exceptional snow throughout the winter season. Culminating at an altitude of 3250m, the area is a real pleasure for ski and snowboard enthusiasts and snow sports lovers of all kinds with 425km of runs and 130 ski lifts. Here, the mountain reigns supreme and skiing is paramount.
Ski from December to April

More than 400 km of trails

Opening: December 10, 2022 to April 29, 2023
La Plagne, experience the high mountain at its best
The aptly named Paradiski ski area comprises several resorts and villages spread out on the mountainside and crisscrossed by the picturesque forests of the Tarentaise. They will delight skiers and hikers alike as they explore its beautiful trails.
La Plagne offers an exceptional setting for a total change of scenery, thanks in particular to the sustainable development of the area ensuring the preservation its natural treasures, namely the incredible wildlife and flora. Jumping mountain goats, majestic birds of prey and playful marmots will be your neighbours during your stay.
An inspiring and serene environment for an exciting and invigorating break.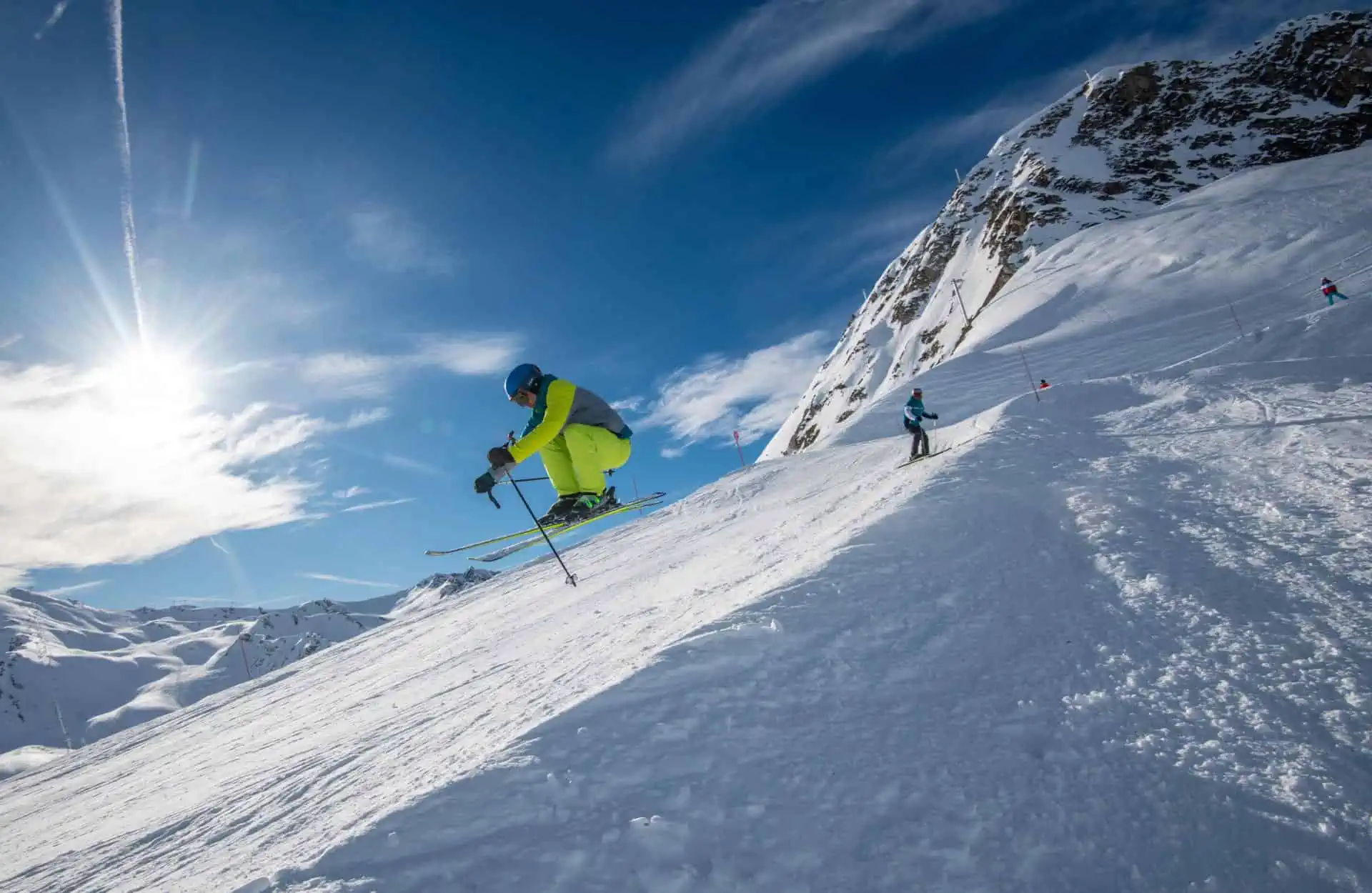 Peak ski sensations.
Culminating at 3,250 m with 70% of the ski area resting above 2,000 m, La Plagne benefits from ideal snow conditions with a guaranteed high quality of snow throughout the season.
The versatile ski area has something for everyone, from the most casual to the most athletic, with 36 black, 79 red, 137 blue and 12 green runs.
The resort also has 2 snowparks, 5 boardercross runs, 3 sledging runs and other snow sport options including the 1500 m Colorado Luge (sledger run), the Snake Gliss to wind down the slopes with friends or the Bobsleigh run. There's always something new to surprise even the most loyal visitors.
A vibrant and buzzing resort on all fronts.
Located between 1250 and 3250 m highl, La Plagne is made up of 6 high altitude resorts and 4 villages located at the foot of the slopes and linked by free shuttles in order to make the most of the pedestrian areas.
A setting that lends itself equally well to holidays with family and friends, with numerous options for dining and tasting local specialities, relaxation or leisure available (spa, swimming pool, cinema, bowling, escape game…) as well as bars and clubs to light up the nightlife.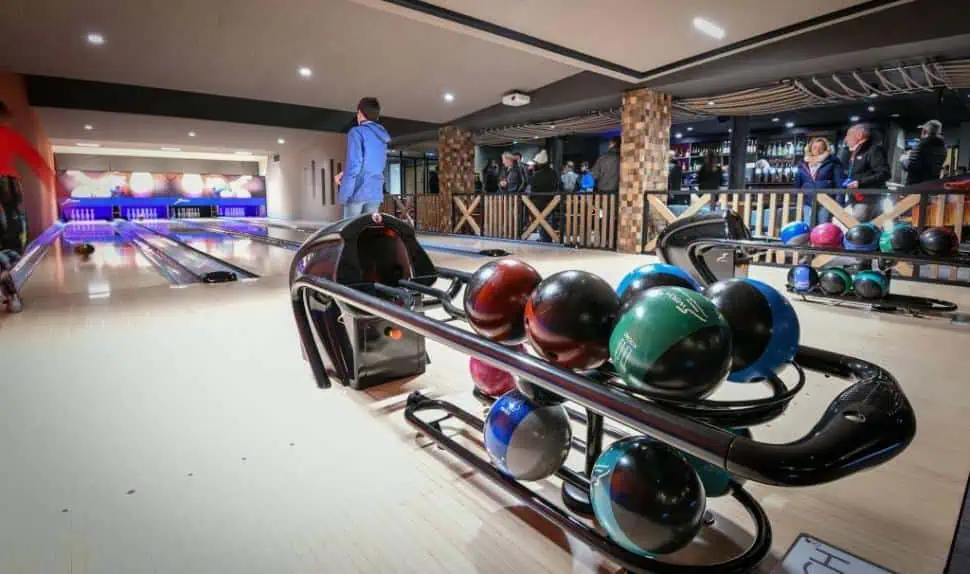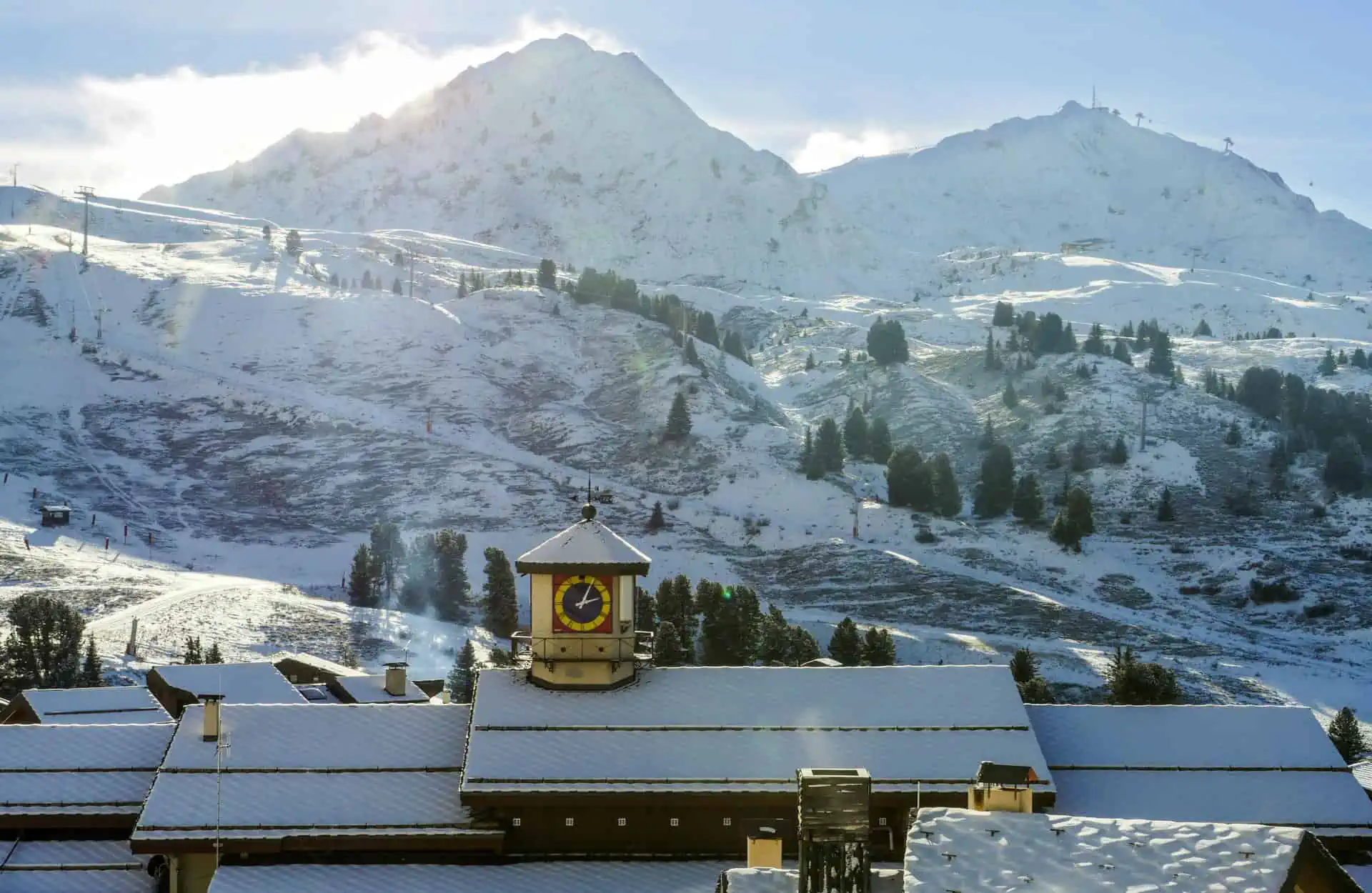 Focus : the charming Belle Plagne village
The La Plagne ski resort offers to mix of moods in each village. Belle Plagne is, without doubt, a standout village for its authenticity and houses with the harmonious decoration of wood and stone.
Located at an altitude of 2,000 m, this peaceful village in the heart of the resort benefits from great snow as well as sun-facing terraces. The pedestrian or skier-only village centre adds to the relaxing setting, with a great variety of restaurants, bars, shops and leisure activities.
One-of-a-kind snow activities !
Skiers will enjoy the longest Fun Slope in Europe with its sculpted turns, jumps, tunnels and bridges for a thrilling ride. For the more adventurous, climb the 24 m ice tower or dare to take the dizzying turns of the Olympic bobsleigh track.
To explore the resort at your own pace, La Plagne also offers ski joëring rides with horses from Scandinavia or dog sledging.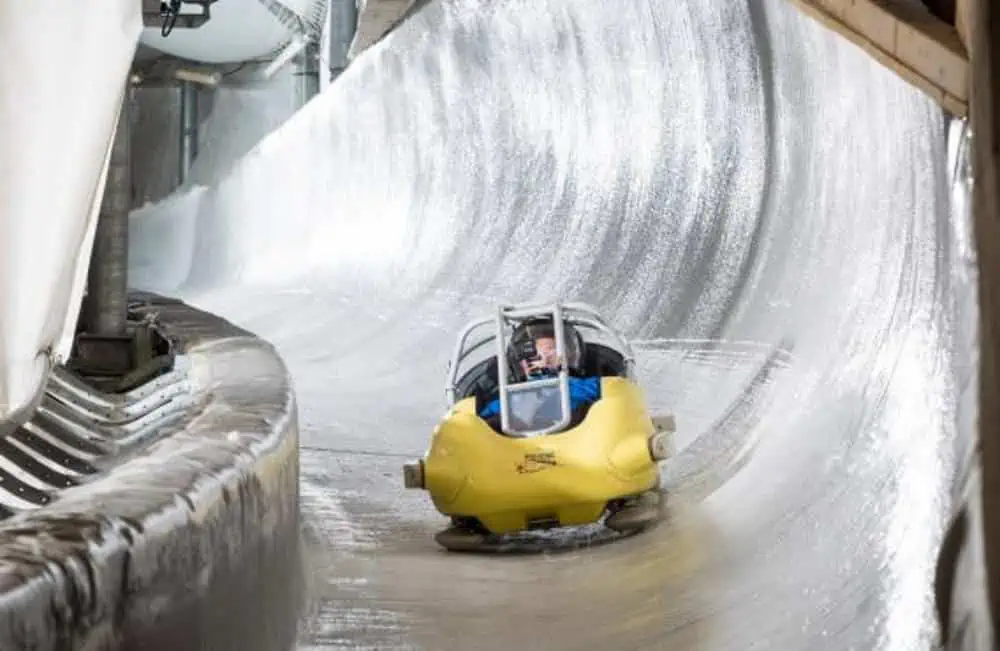 Interactive map of La Plagne resort