Activities to do with the family in the mountains
Whether you choose to go to the mountains in winter or in summer, you will always find a multitude of activities to share with your family.
Here is a list of the best activities to enjoy the mountains with your loved ones.
Winter activities to do with your family
Skiing and snowboarding, the must-do activities in winter
In winter, the mountains are synonymous with skiing and snowboarding. Learn to ski together or perfect your skills in group or private lessons. Most ski resorts offer slopes suitable for all levels, from beginner to advanced. But you don't have to wait until winter to enjoy the joys of skiing. Some ski resorts are so high that they have snow all year round. It is ideal for skiing under a beautiful summer sun.
Sledding and tubing for family fun
For a moment of relaxation and laughter, try sledding or tubing on the specially designed slopes. These activities are appreciated by children and adults alike and allow them to experience the thrill of skiing without having to know how to ski.
Snowshoeing to enjoy the landscape
For those who prefer to walk rather than slide or those who do not know how to ski, snowshoeing is an excellent option to discover the beauty of the snowy landscape with your family. Accessible to all, these hikes offer a privileged contact with nature.
Sled dogs, an original family activity
Live a unique experience with your family by going on a dog sledding trip. Learn more about these fascinating animals and enjoy a magical moment in the snowy landscape.
Activities to do in summer
Hiking and mountain biking for downhill enthusiasts
In summer, the mountain offers many opportunities for hiking and mountain biking. Choose itineraries adapted to the age and level of your children to discover the local fauna and flora.
Accrobranche, notice to those who love climbing trees
For thrill-seekers, tree climbing parks are an opportunity to experience adventure with your family. Climb trees, cross suspension bridges, and ride zip lines to share unforgettable moments.
Via ferrata for those who are not afraid of heights
For the more athletic families, the via ferrata is an activity that combines hiking and climbing. Supervised by a professional, you will progress along a course equipped with cables, ladders and other facilities to facilitate your ascent.
Tandem paragliding, strong sensations guaranteed
Treat yourself to an unforgettable family experience by trying tandem paragliding. Accompanied by an experienced instructor, admire the mountain scenery from the air in complete safety and experience the feeling of freedom and escape.
Swimming in rivers and mountain lakes
In summer, many mountain lakes and rivers offer refreshing swimming opportunities. Enjoy the crystal clear waters and the exceptional natural setting to relax with your family. Don't forget to bring your picnic and spend a day of relaxation and sharing.
Fishing in the mountains to rest
Try your hand at mountain fishing in the lakes and rivers of the Alps. Learn the basic techniques and enjoy a peaceful family day surrounded by nature. However, do not improvise yourself as a fisherman for a day. To engage in this activity, you will need a fishing permit. Ask the tourist office of your ski resort for information on how to obtain a fishing permit. It is also possible to fish in special fishing areas. You rent the equipment and catch a certain number of fish. Success guaranteed!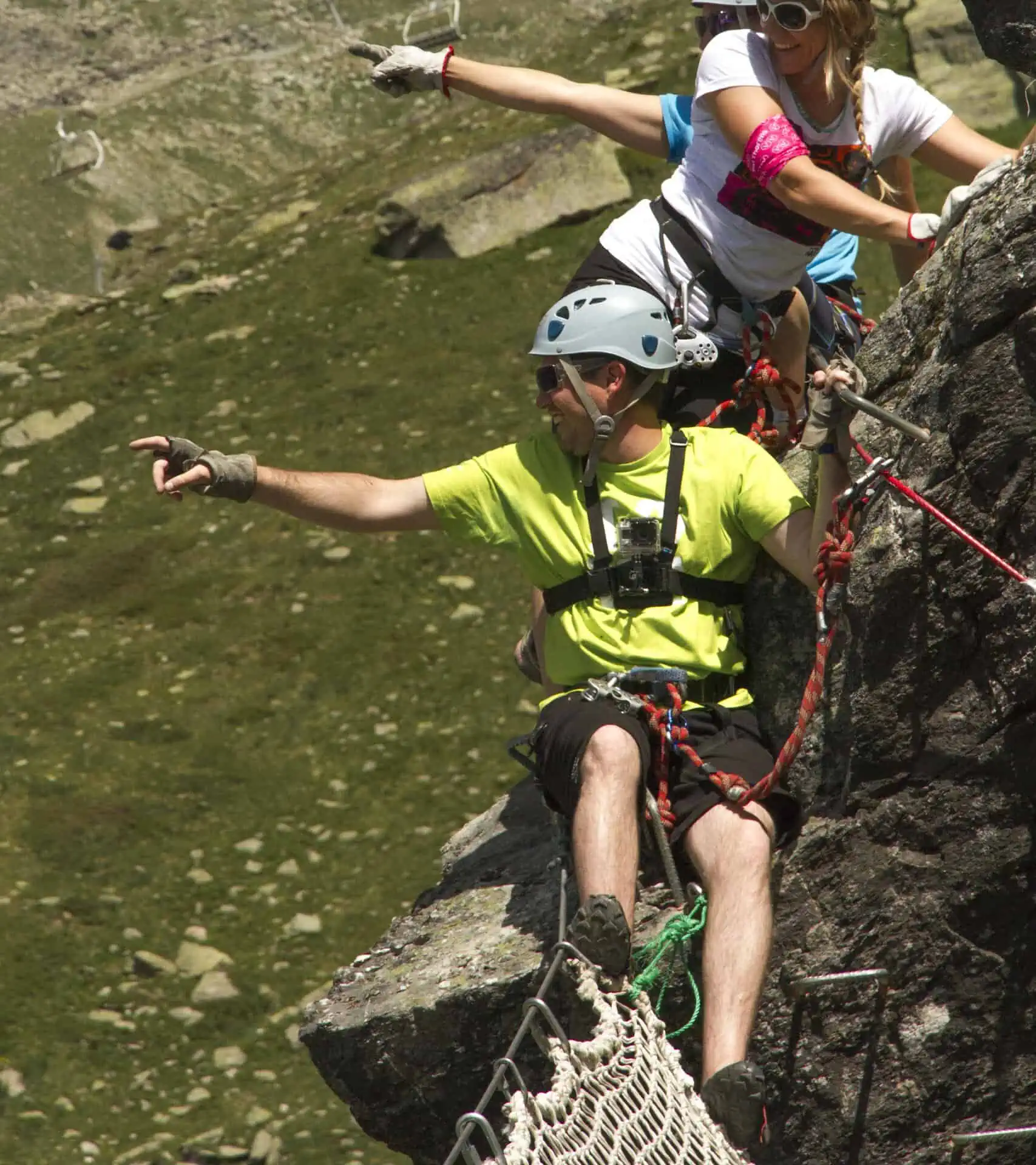 Cultural mountain activities
Visit of farms and mountain pastures
Discover mountain life by visiting farms and mountain pastures. Meet the animals, watch the milking and taste local products for an enriching family experience.
Local cooking classes for gourmets
Join a family cooking class to discover traditional recipes from the region. Learn how to prepare tasty and convivial dishes using local products, then enjoy them together. Traditional raclette, cheese fondue or tartiflette, so many mountain dishes that will no longer hold any secrets for you. Something to impress your guests when you return.
Wildlife observation
Go on a guided hike to observe the local wildlife in its natural habitat. Accompanied by a naturalist guide, discover the emblematic animals of the mountain, such as marmots, chamois and eagles.
Cultural and historical visits
Explore the cultural and historical heritage of the mountain resorts by visiting museums, chapels, forts and other sites of interest. Immerse yourself in local history and learn more about the lives of mountain people over the centuries.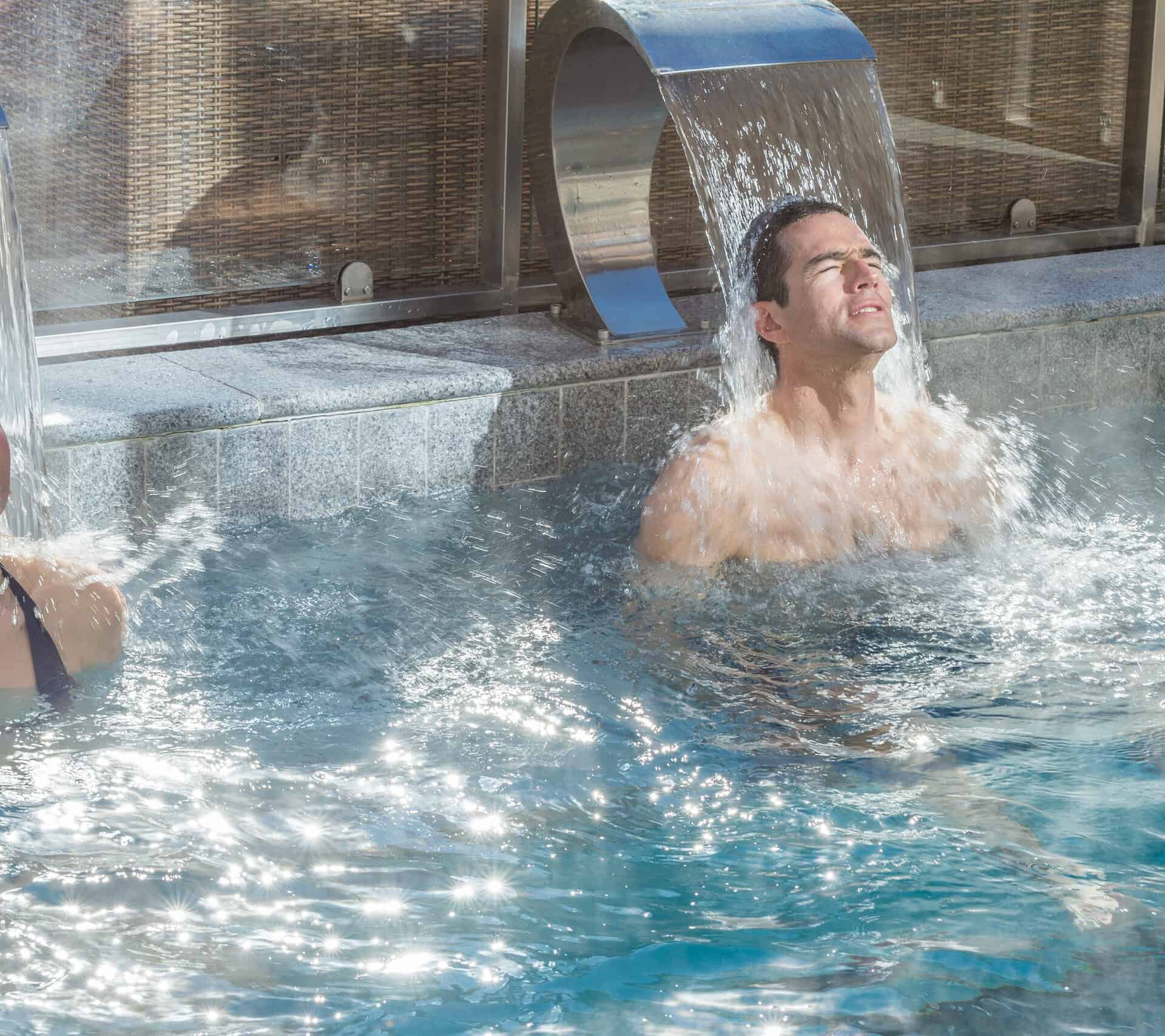 Wellness activities in the mountains
After a busy day, treat yourself and your family to a moment of relaxation in the resort' s wellness centers. Take advantage of the pools, saunas, hammams and treatments offered to rejuvenate and relax.
A busy family vacation in the mountains
Mountain vacations are the ideal opportunity to share unforgettable moments with your family. The proposed activities are numerous and varied, allowing everyone to find their happiness and to spend quality time together. So don't wait any longer, book your next mountain vacation now and create unforgettable memories with your loved ones.
Overview of the particularities of the five best French ski resorts: La Plagne, Val Thorens, Val d'Isère, Les Arcs and Tignes.

Selection of the best hotels with wellness facilities in the ski resorts of Tignes, Val Thorens, Val d'Isère, La Plagne...