L'Alpe d'Huez, generous sun, fun & snow
The resort of l'Alpe d'Huez, known for its long slopes that delight all skiers, enjoys incomparable sunshine thanks to its prime location on a high mountain plateau.
Ski from December to mid-April

Open: from 3 December 2022 to 16 April 2023
Alpe d'Huez, the sunny side up
Culminating at 3330m with the Pic Blanc glacier, the resort named The island of sun for its nice weather (nearly 300 days of bright sun per year), delights holidaymakers with its 360° panorama offering a beautiful view of the Grandes Rousses range and the opportunity to spend unforgettable moments.
The easily accessible resort (60km drive from Grenoble) has received the "Family Plus" label rewarding a set of initiatives to accommodate beginners and younger skiers who want to make their first tracks in the snow in ideal conditions. The resort offers activities for the pleasure of all, both for skiing (many green slopes and children's park) and other leisures (festivals, fun fair rides …).
L'Alpe d'Huez consists of several charming hamlets with some remarkable sites located in the middle of the slopes including the Centre Jeux district and its luxury accommodation. A standout location is the 5* hotel Daria-I Nor and its luxury services to guarantee an all-inclusive carefree stay.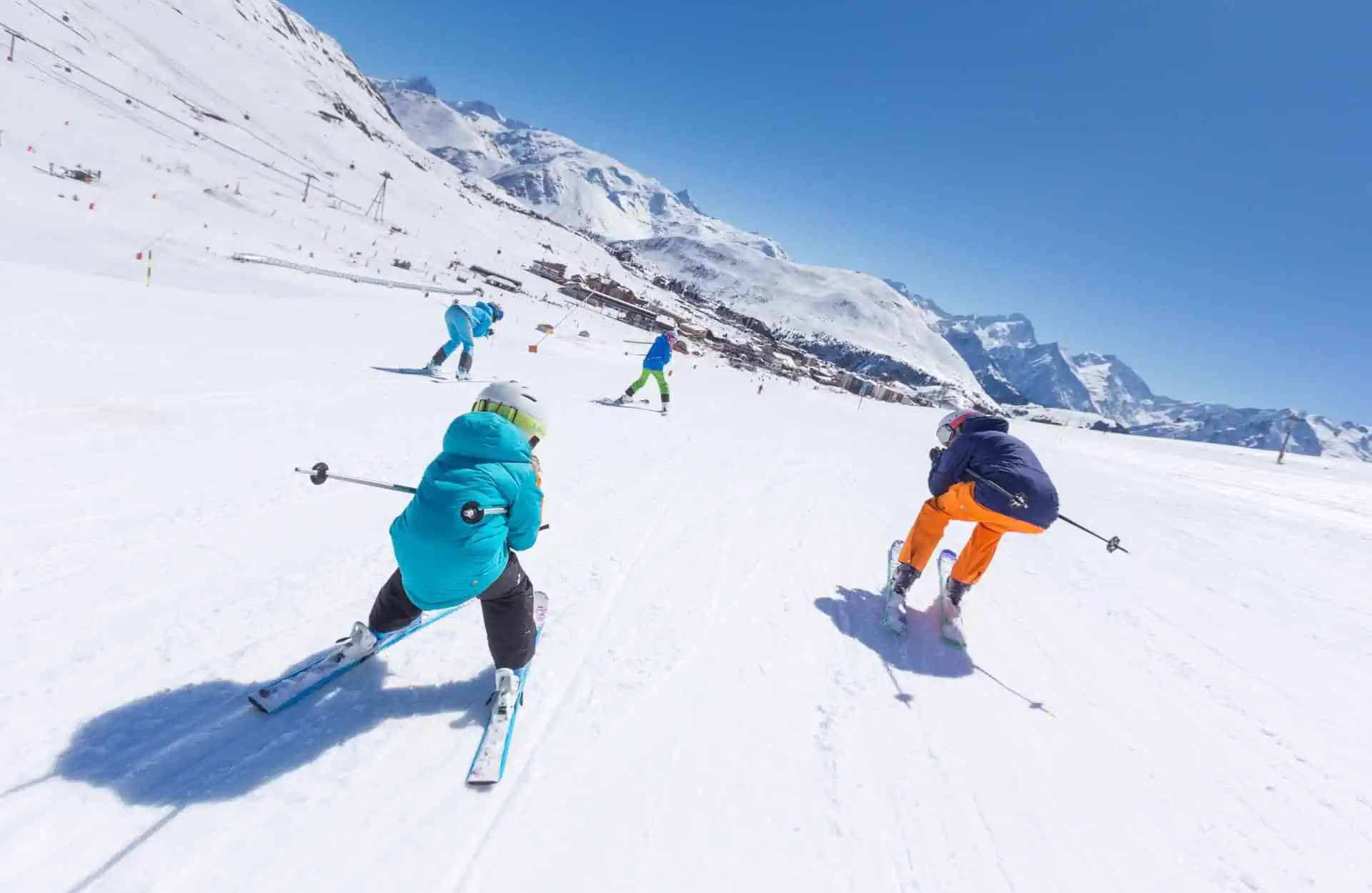 L'Alpe d'Huez, enjoy the endless slopes
The Alpe d'Huez consists of 133 versatile runs for all levels with more than 50%green and blue slopes and fun tracks for children, or the Sarenne, the longest black run in the world, taking you down its 16 km run. Skiers will enjoy gliding through the generous valley and its 2200m drop while admiring the natural landscape bathed in sunshine, not to mention the remarkable tunnel run that crosses through the mountain.
The resort is also home to many hiking and cross-country trails, a Snow Park and a handiski area offering a total of 250 km graced with abundant snow.
Intimate or lively hamlets
L'Alpe d'Huez offers holidaymakers the opportunity to spend time in a carefree, family-friendly setting with small villages within walking distance to explore the various atmospheres and experiences. Visitors take pleasure in admiring the historical sites (Musée de l'Huez, the organ of the Notre-Dame des Neiges church) and houses with authentic alpine charm. L'Alpe d'Huez also hosts a vibrant nightlife (Igloo Club, many international bars, karaoke rooms) as well as many shops to find the best terroir produce or fashion.
L'Alpe d'Huez is a dynamic resort known for its many international events such as its comedy film festival or the prestigious electro festival Tomorrowland Winter in March.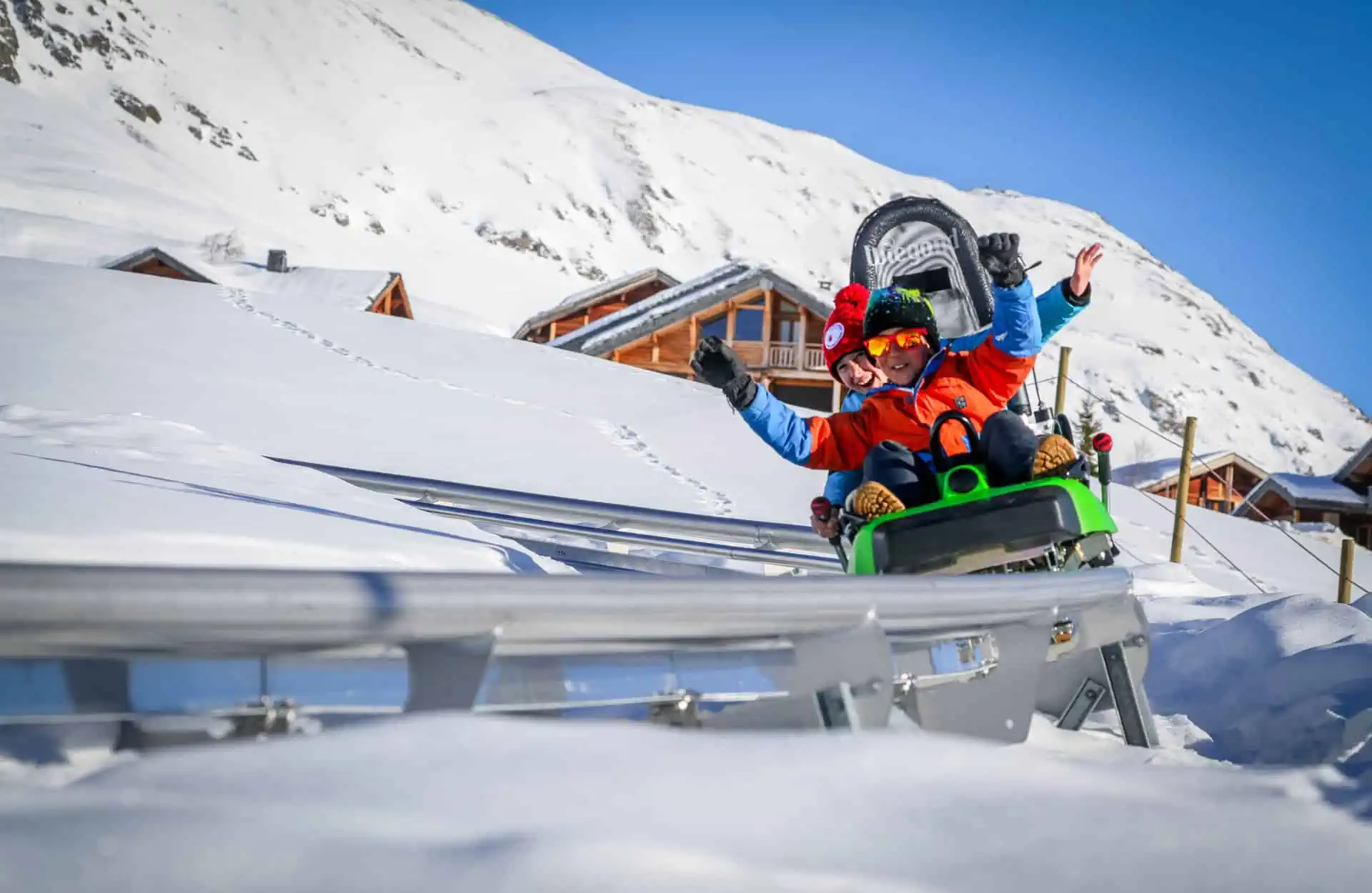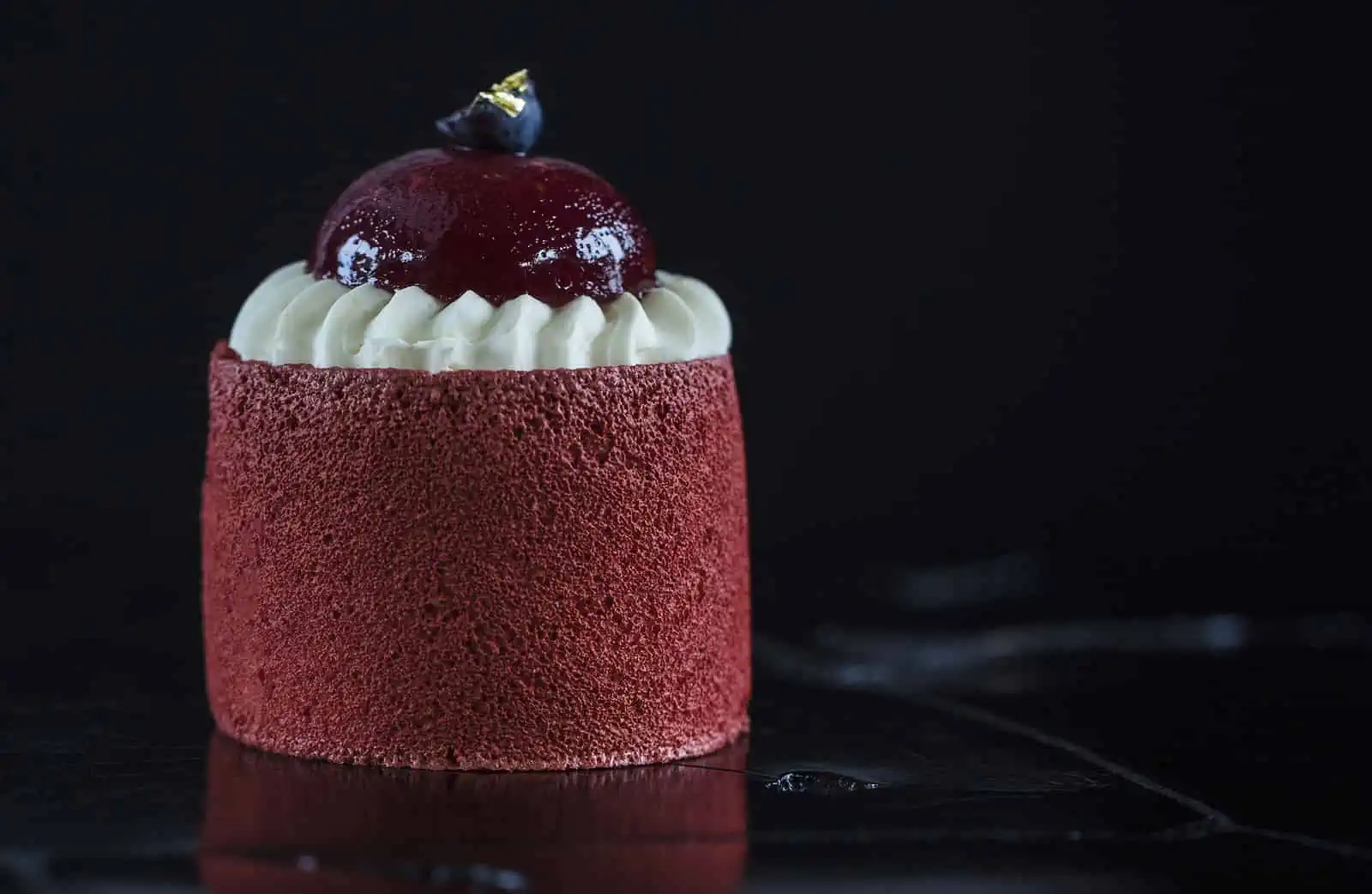 More exciting activities in the mountains
L'Alpe d'Huez knows how to make things playful: whether it's by highlighting its unique natural environment with fun awakening expeditions or by offering cool areas for snowboarders to surf with music.
In addition, thrill seekers will enjoy the Mégavalanche mountain bike race and its exceptional course or snowmobile quad rides. To take the fun to dizzy new heights, holidaymakers can try out paragliding and more at the Alpe d'Huez Aero club.
Holidaymakers who wish to give their taste buds a treat can try out wine tastings (Grands Rouges), expert cocktails and gourmet cuisine (Daria-I Nor) including traditional or more surprising specialities (Michelin-star restaurants, oyster bars…).
The resort also allows visitors to enjoy a time out and enhance their moments of serenity with dedicated relaxation areas such as the spa with its wellness services.
Ski, fun & sun

L'Alpe d'Huez has something to delight all types of skiers who come to enjoy the mountain in ideal conditions with guaranteed snow and sunny days throughout the season.
Its facilities and carefree environment have won over many loyal holidaymakers wishing to enjoy the best of mountain life in a warm setting with all the modern comfort.