Daria-I Nor 5* Hotel
The 5-star Daria-I Nor hotel delights holidaymakers who enjoy the exceptional sunshine and ski experience in the Alpe d'Huez resort. The 5* hotel offers a magical setting with a harmonious architecture made of wood and stone that blends perfectly with the remarkable natural landscape. The hotel welcomes you in the comfort of its premium rooms while offering many services (wellness area, restaurant, bar) for the pleasure of all, great and small.
The 5* Daria-I Nor hotel offers high-end accommodation for an unforgettable ski holiday with premium service in an authentic mountain-chic decor. The area is known for its 250 km of versatile slopes as well as its facilities for all to enjoy (skating rink, sports arena, snowpark…) as well as for its incomparable sunshine (300 days a year).
Ski resort location
The Alpe d'Huez, enjoys a prime situation, whether for the magnificent sunshine from its south-facing terrace or for its direct access to the slopes. The Daria-I Nor is ideal for a carefree ski holiday, guaranteeing an enjoyable experience for all.
Services & amenities
The 5* Daria-I Nor hotel welcomes guests to its remarkable facilities: tastefully decorated rooms with beautiful light, a mountain of services and amenities available including well-being and relaxation areas, the restaurant combining tradition and modernity or the bar-lounge area with its refined ambience.
The hotel's terrace and its attentive team of local professionals allow guests to make the most of what the resort has to offer in the large high-mountain area graced with sun and unique landscapes.
Direct access to the cable car

Heated ski lockers + ski shop

Comprehensive customer service (ski pass, equipment booking…)
The gastronomic restaurants
The rooms at the Daria-I Nor hotel
Spacious rooms expertly decorated to accommodate your moments of relaxation and conviviality.
Southeast or northwest-facing room with a view of the slopes Perfect for two guests, with a bathroom (bath or shower) and a separate toilet room.
South-east or west-facing room, perfect for two guests, with a separate bathroom and toilet room.
Modernly decorated room with balcony, perfect for up to 3 guests, with a separate bathroom and toilet room.
Facing south-east, this spacious suite with its harmonious decoration and wooden ceiling has a large bedroom, a lounge on the mezzanine and a separate bath/shower room.
South-facing suite with one bedroom with a king-size bed and a large sofa bed to accommodate a family with a separate bathroom/shower room.
Available as a Master Suite or Master Suite Duplex, these south-facing suites feature two separate bedrooms in a luxurious setting with a large bathroom (or two) and a living room with a sofa bed. This suite benefits from beautiful light thanks to its large bay windows connected to a private balcony overlooking the slopes.
Restaurants & Bars at the hotel
Daria-I Nor extends the premium experience to its restaurants with a varied menu.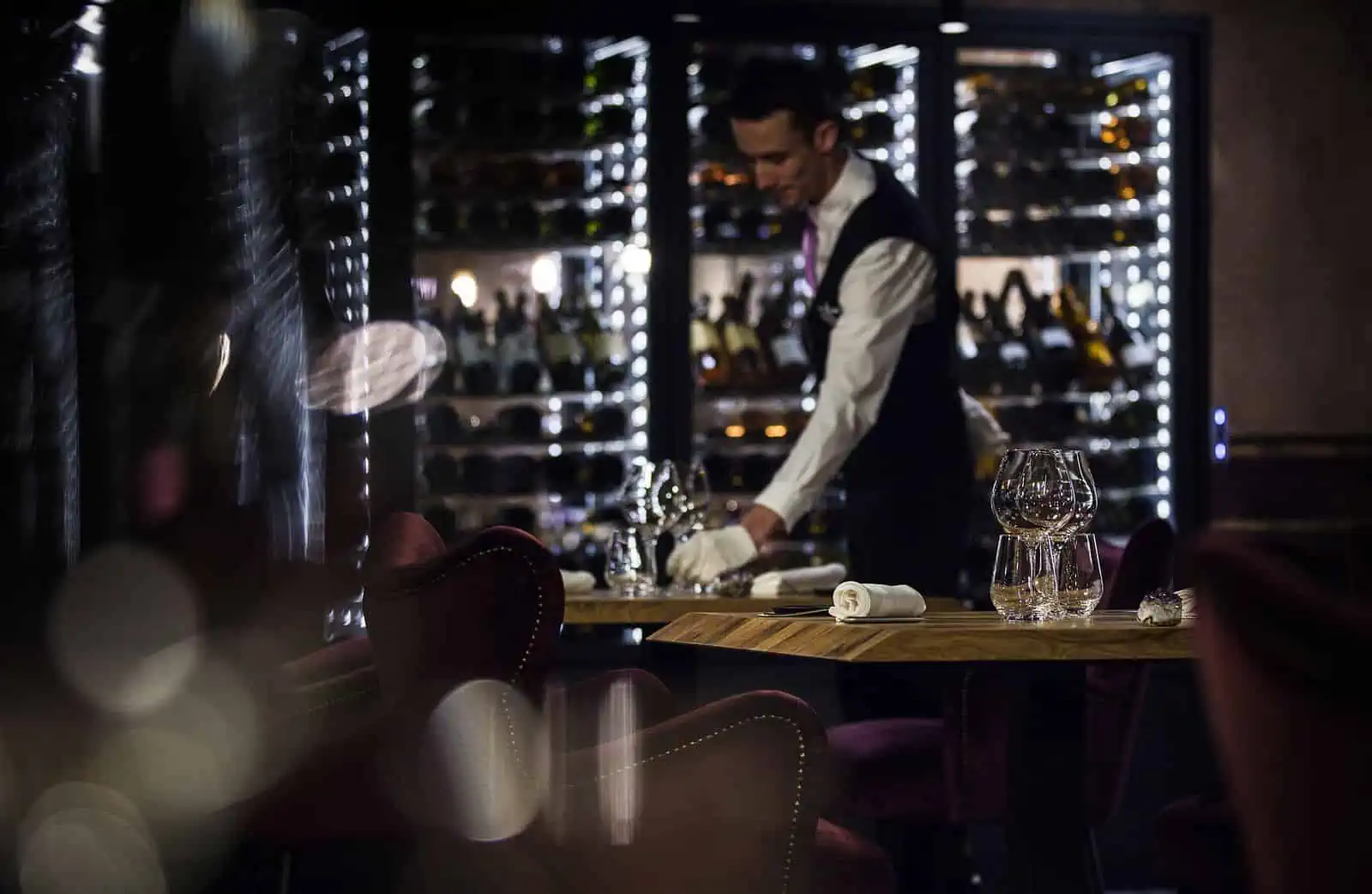 With an emphasis on noble Savoyard produce highlighted with several thematic menus.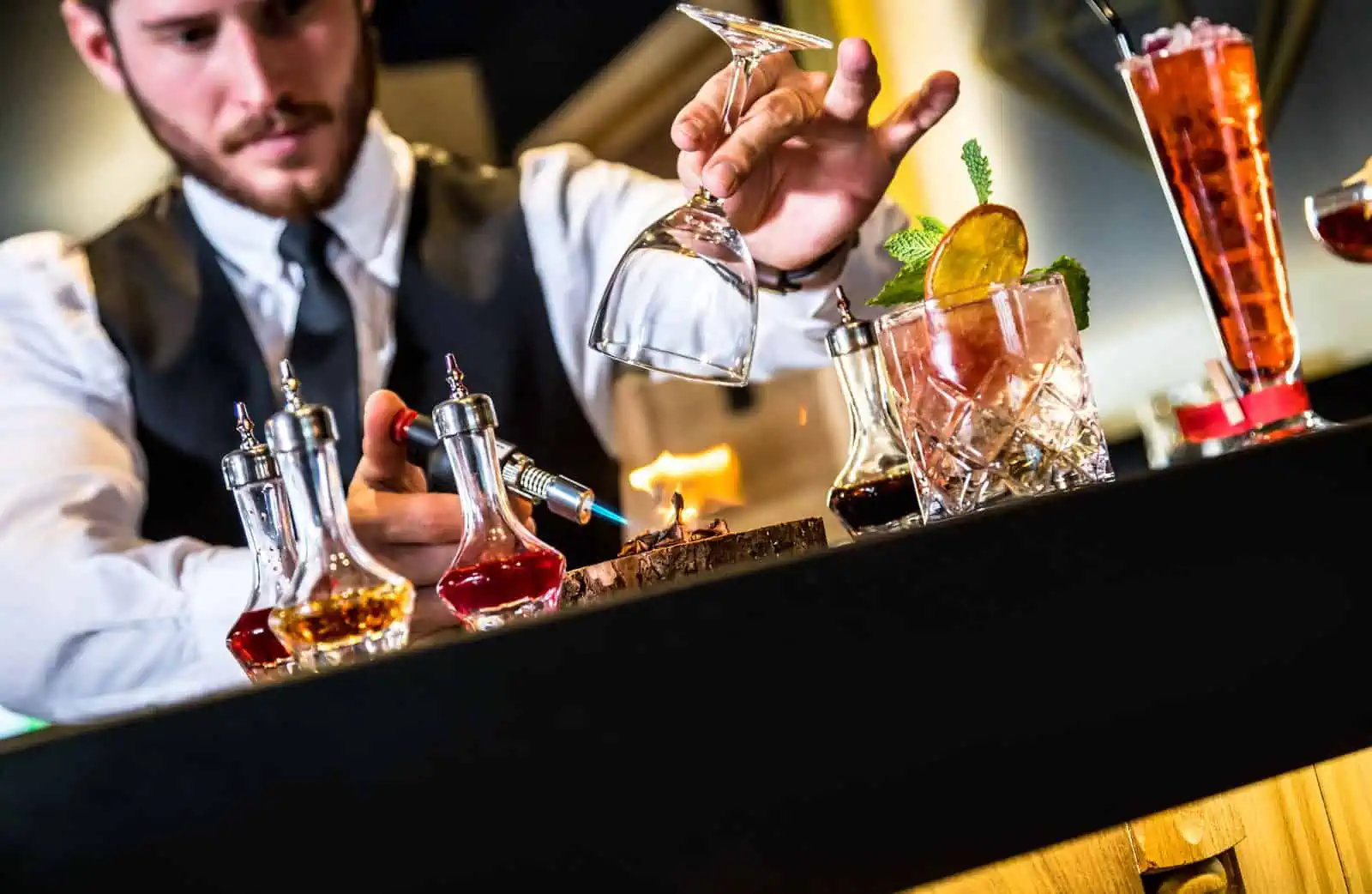 Whether on the sunny terrace offering a magical view of the resort or in its warm and comfortable indoor spaces, the lounge bar prepares exceptional meat cuts (cooked on the Ofyr barbecue) or expert cocktails to be enjoyed by the fireplace during the musical evenings planned throughout the season.
Activities in l'Alpe d'Huez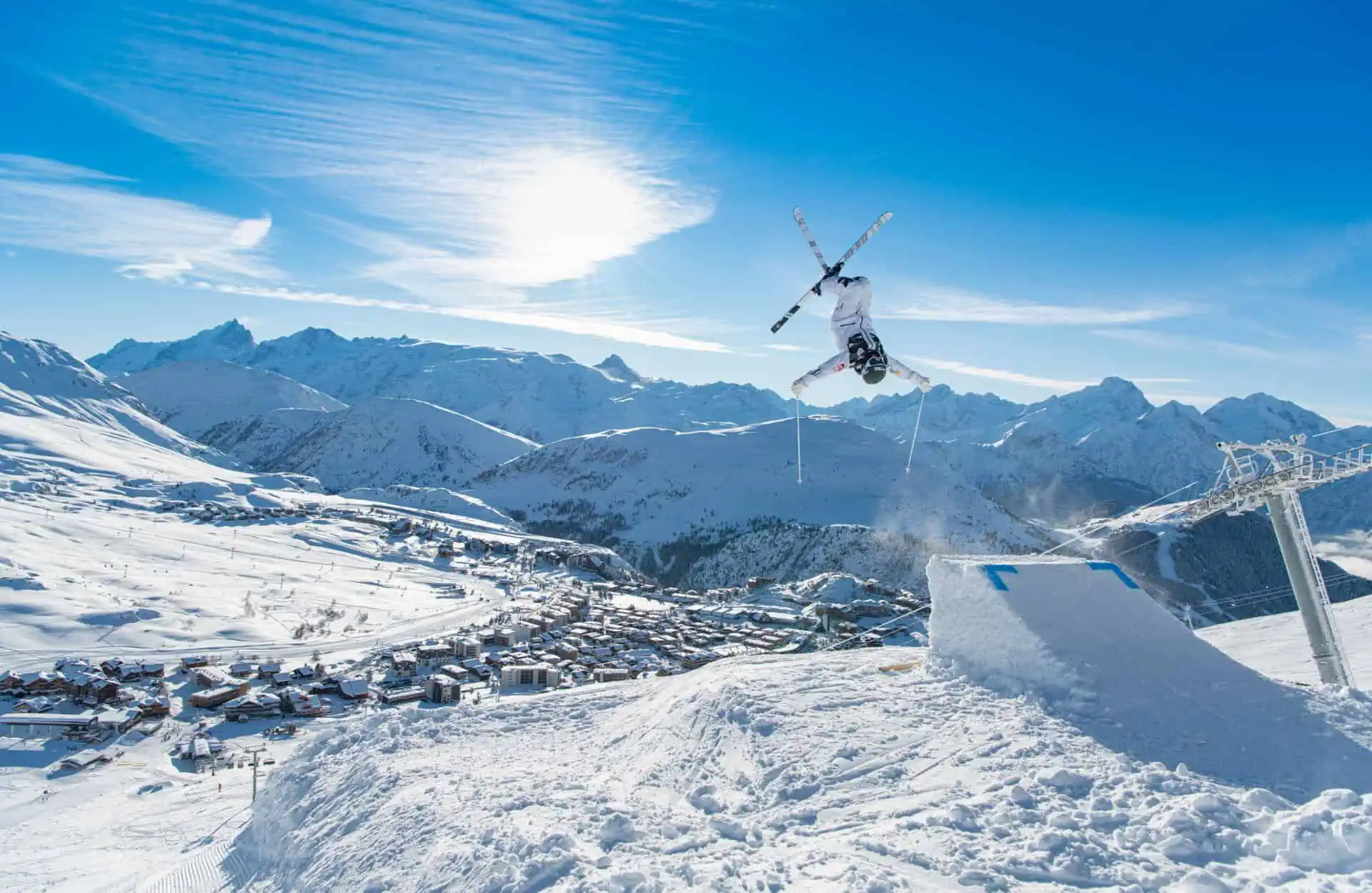 The Alpe d'Huez will have you skiing in the sun but also enjoying many more activities, from the most relaxing like altitude yoga fun such as sledding on rails. Let our teams tell you all about the activities available including cultural festivals planned during the season.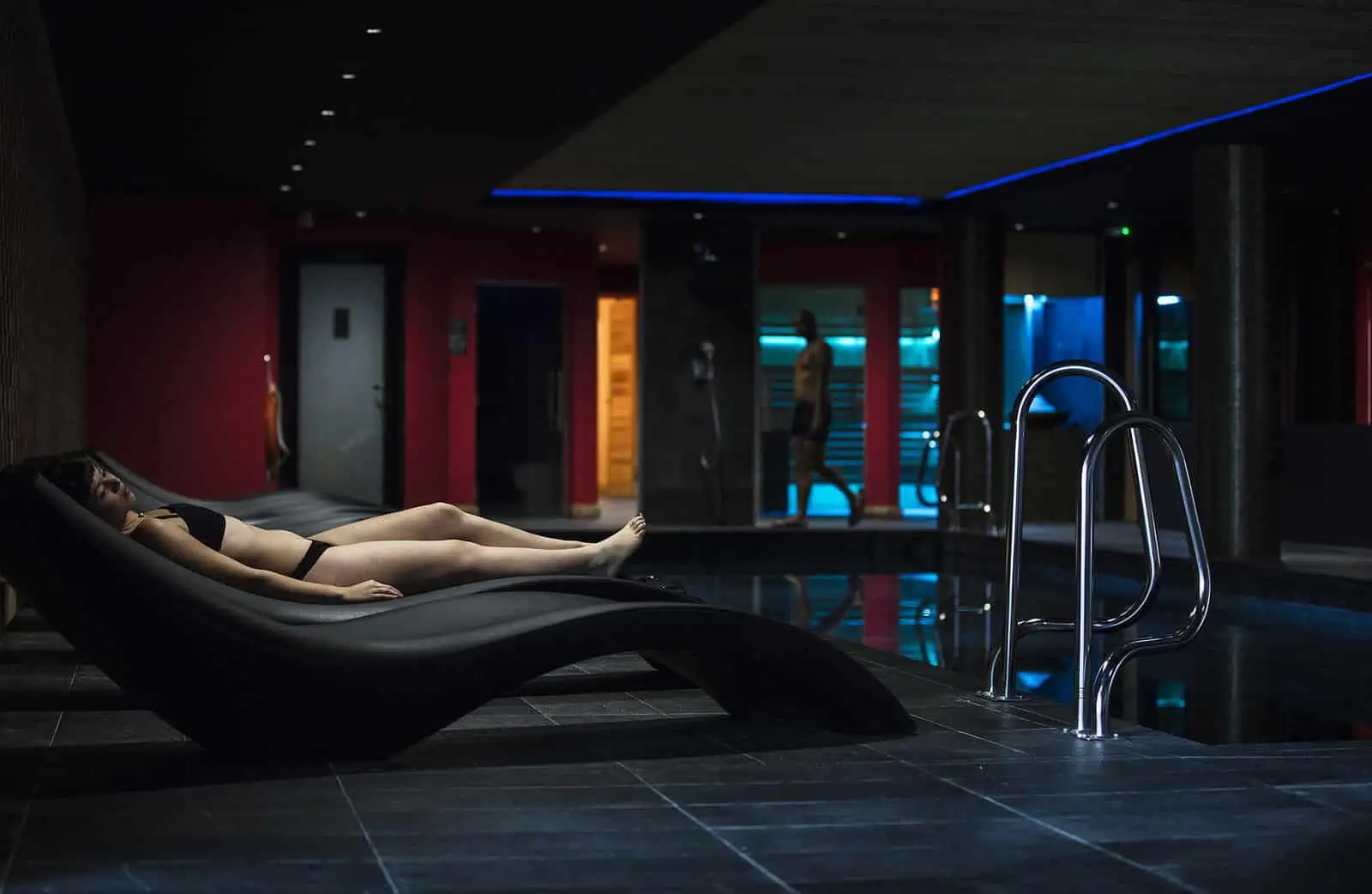 The Daria-I Nor hotel spa is a generous 800m2 of pure delight for holidaymakers who come to enjoy a welcome break or to rest in complete serenity while soaking up the view. Be it in the wonderfully subdued sauna, the mosaic-tiled hammam or the salt wall, ice fountains and treatment and massage cabins
Daria-I Nor hotel in l'Alpe d'Huez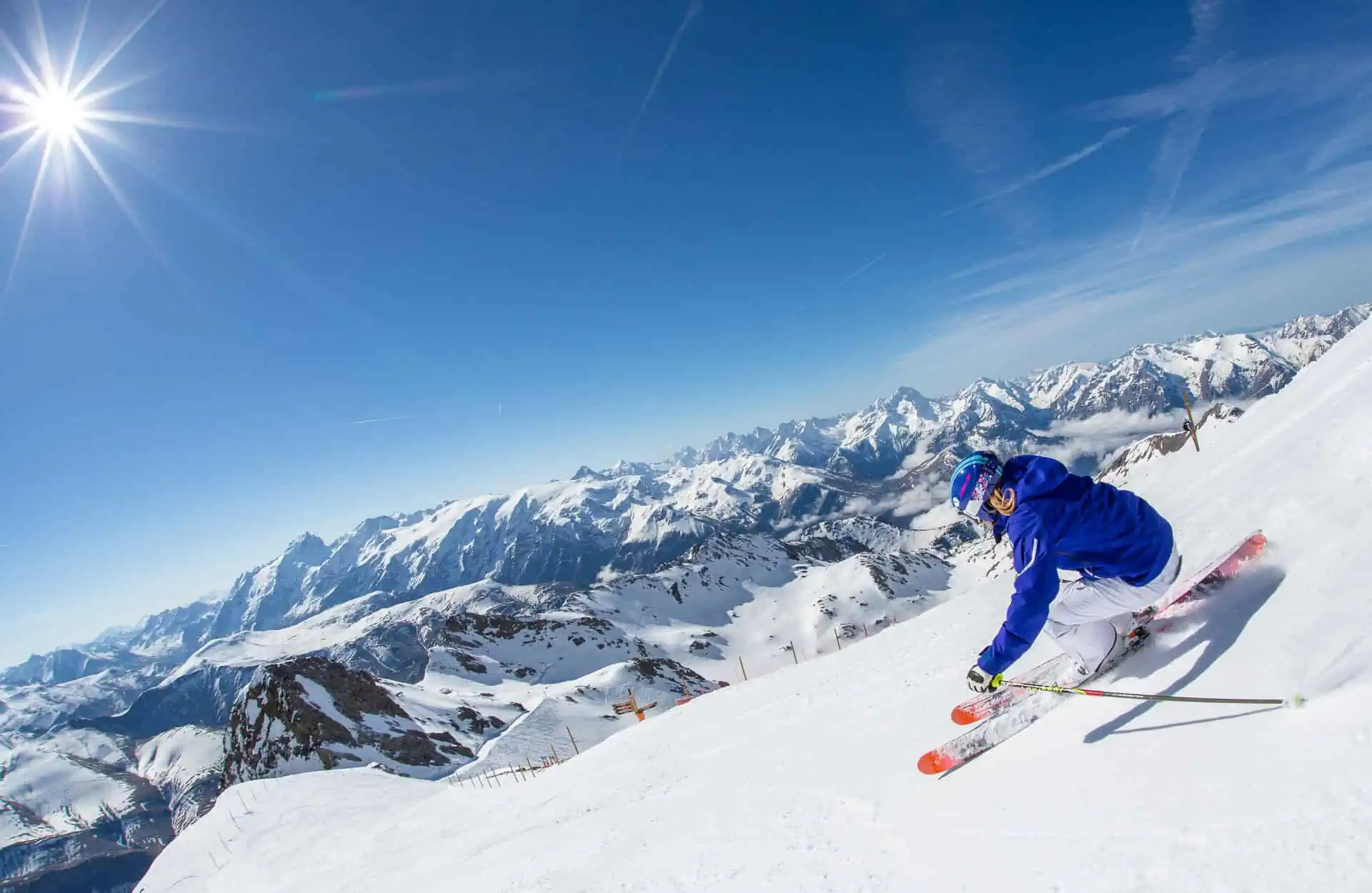 The Alpe d'Huez enjoys a strong reputation for its sunny slopes due to its location on a high mountain plateau at an altitude of over 1800m. The runs wind from the Pic Blanc at 3300m towards the pretty villages with intimate charm and traditional buildings or the various lively neighbouring villages.
Practical information about the hotel Daria-I Nor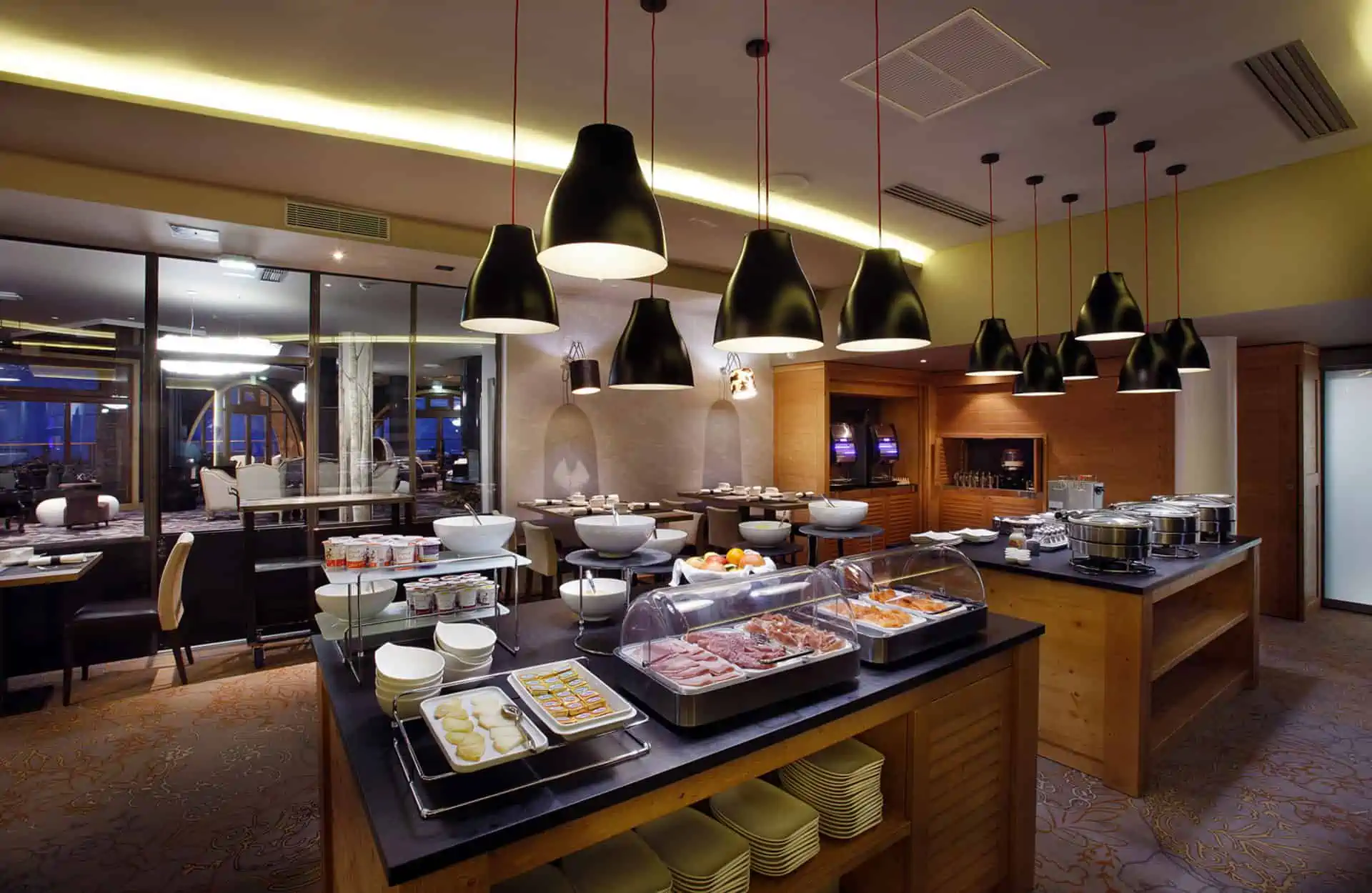 The boards available at the hotel
Choose your boards directly with your booking.
Breakfast with a generous buffet to get a nutritious morning boost. Served from 7am to 10am.
Half board: includes breakfast and dinner served between 7:00 pm and 9:30 pm at the hotel restaurant.
Prepare your ski trip to Alpe d'Huez
Our team will make sure you can enjoy a carefree holiday by booking your ski passes and ski equipment ahead of your arrival. You can also book ski lessons with our ESF partners.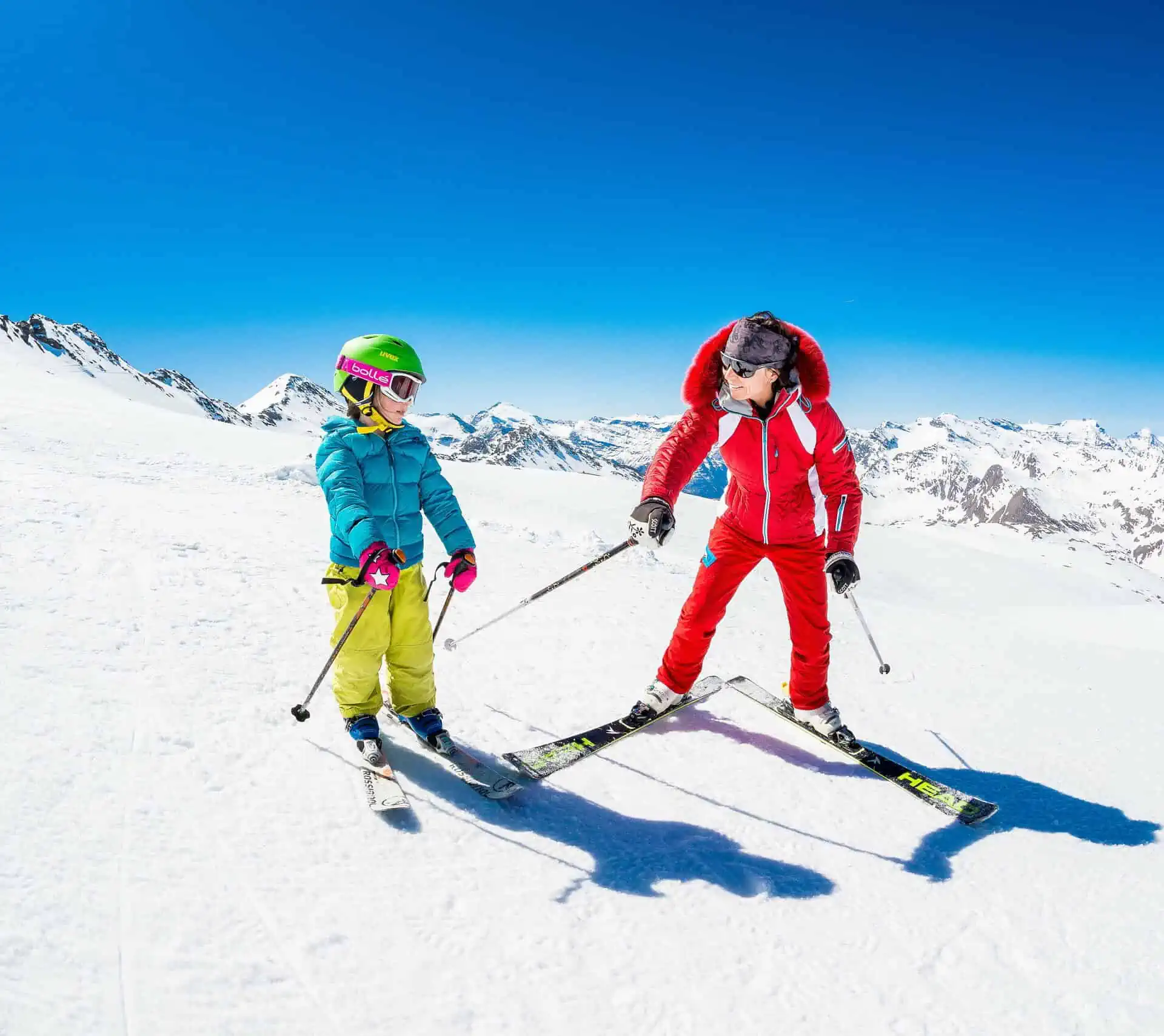 Daria-I Nor Hotel
The Eclose
38750 Huez
France