Val Thorens, ideal snow destination
The resort of Val Thorens sits masterfully at the top of the 3 Vallées resort, a 600 km large ski haven in the charming village of Belleville guaranteeing ideal snow throughout the winter season added to the many other activities.
Ski from December to April

Opening: December 10, 2022 to April 29, 2023
Val Thorens, a mountain of pleasure
The beautiful alpine village bathed in sunshine offers a breathtaking view of the glacier, the Cime Caron (3195 m) and the magical Vanoise national park which surrounds the harmoniously built houses.
Val Thorens is a popular resort for families (awarded the "Family Plus Mountain" label) with many activities and play areas designed for the younger ones, added to cultural events (torchlight descents for children, electro festival …) for a vibrant experience throughout the season.
The resort retains all the appeal of a small village with semi-pedestrian areas and lively spaces, also offering fun outside of skiing.
Val Thorens, a story of endless skiing
Les 3 Vallées truly deserves its reputation as one of the world's best resorts. Its 600 km of slopes spread over 7 resorts with 6 glaciers are plenty enough to delight the most adventurous skiers, eager to explore the many corners of the resort.
Two types of ski-passes are available, Val-Thorens (150 km, 30 lifts and 83 slopes) or all 3 Vallée (50% green and blue slopes), both offering access to snowy slopes (99% are above 2000m) with many activities snowpark, family parks, sledging…. as well as pedestrian and hiking trails.
For those who would like to explore further, the resort is full of thrilling activities and the many ski-lifts allow skiers and other nature lovers to quickly reach the surrounding resorts.
A village with intimate charm
The Village of Belleville is easily explored on foot, a proximity appreciated by holidaymakers, whether for shopping (fashion shopping and delis) for leisure or easy access to the slopes.
Some unmissable fun events (Le Carnaval de l'Espace at the beginning of March) add to the convivial and festive appeal for all audiences of Val Thorens.
To take a break and recover from a big day walking the slopes or hiking, the resort is full of activities to enjoy some downtime: outdoor yoga sessions, spa and well-being havens or more unusual activities (spend an evening in a yurt or in the igloo village) as well as leisure activities (cinema, bowling, karting, ice rink…).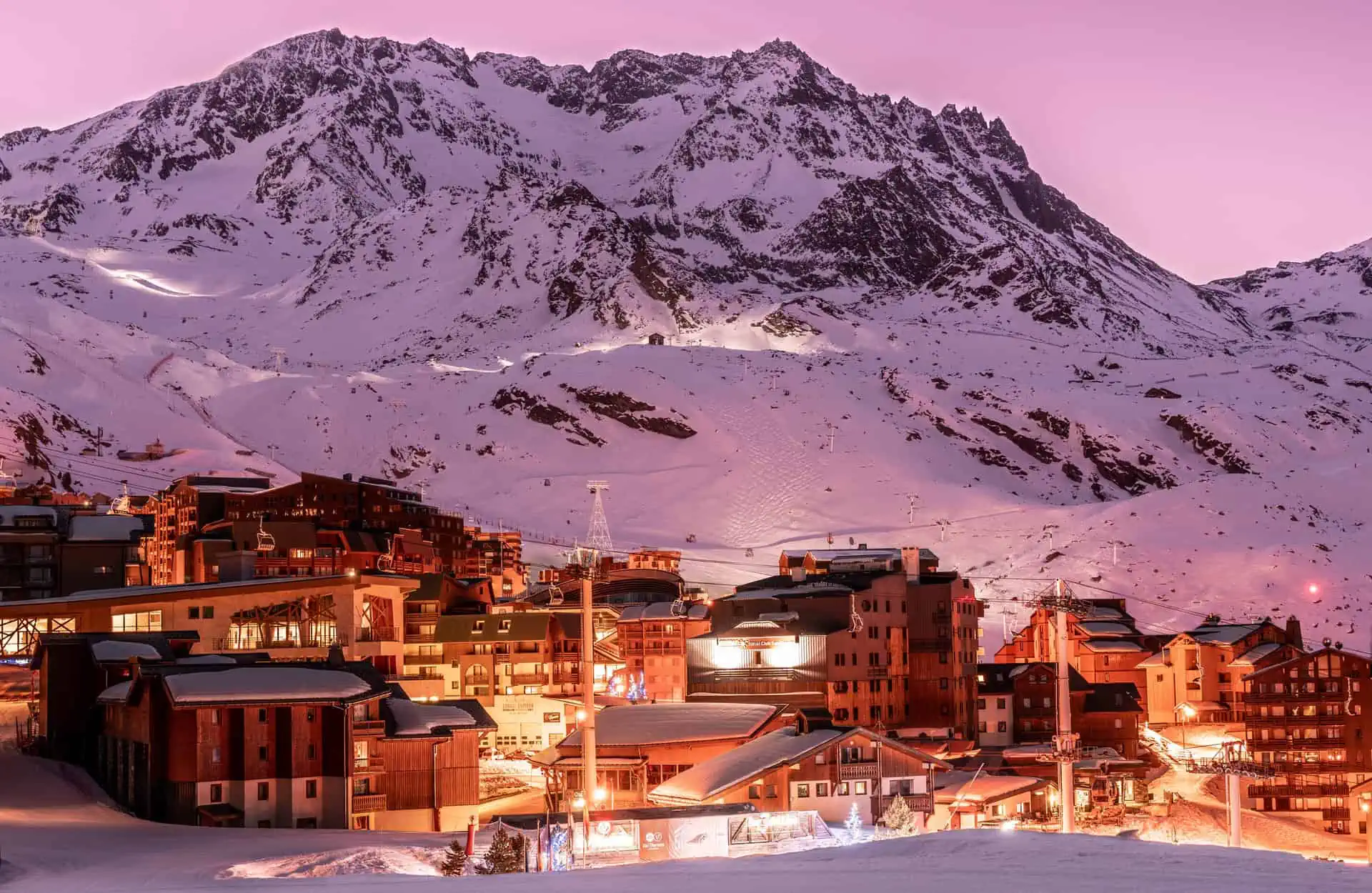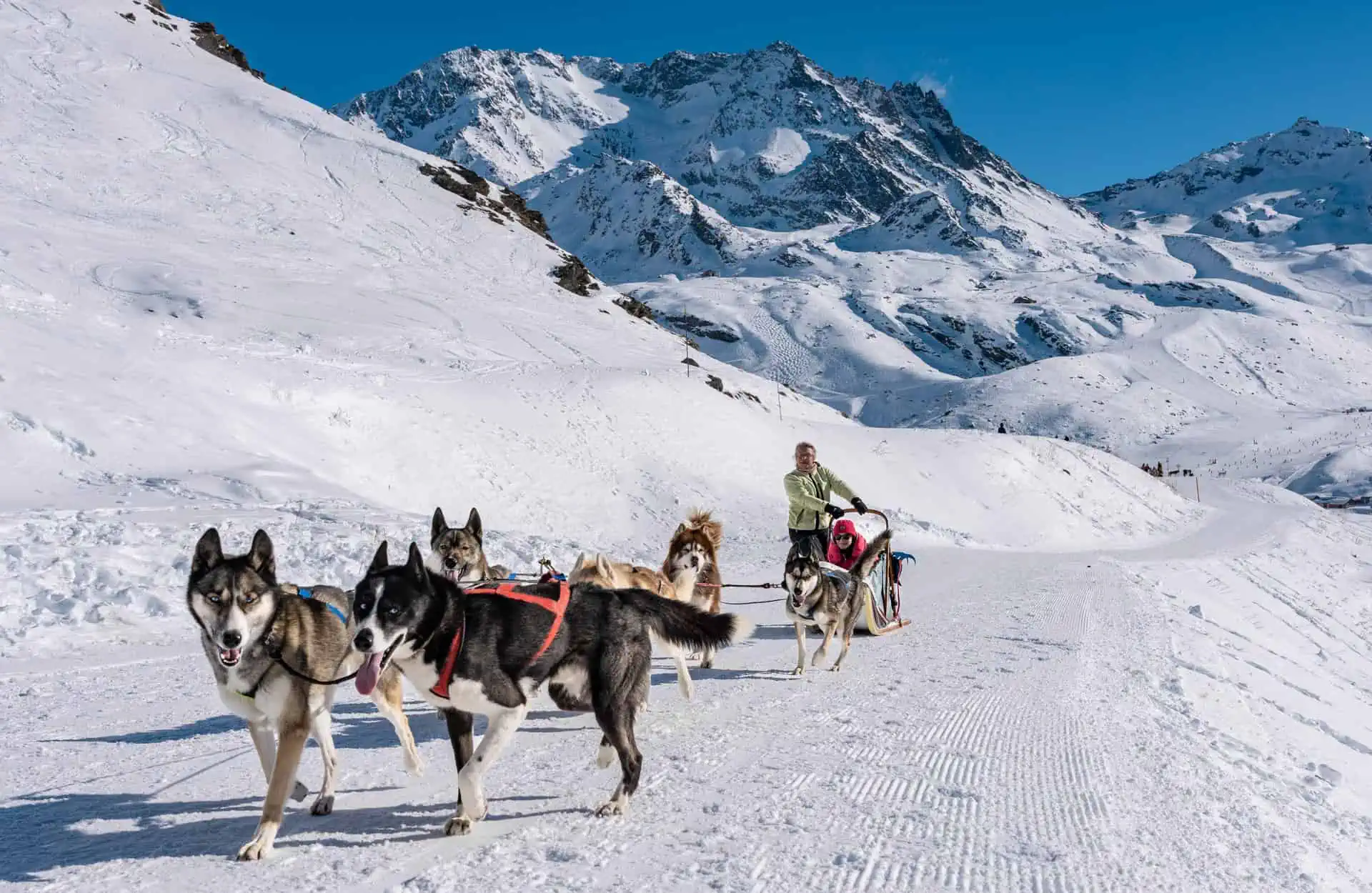 A resort for peak sensations!
Something for everyone Aside from skiing along the versatile resort, there are many opportunities to discover the mountain from another perspective, in the air (zip line, waterfall, paragliding …), diving or skidding at snow level (snow tubing, snake slide, snowmobile …).
The village of Belleville has also many restaurants to enjoy local specialities in a warm and friendly setting including Michelin-star options but also a beautiful range of bars and clubs to keep the party going.
A resort to explore endlessly
Val Thorens and its neighbouring villages offer a variety of experiences for holidaymakers: from the most intimate hideouts with authentic charm and far-reaching natural landscapes to the most mountain-chic locations and festive resorts.
Val Thorens has charmed many loyal holidaymakers over the years, welcoming them to discover its large resort with many possibilities and an appealing way of life in the high mountains.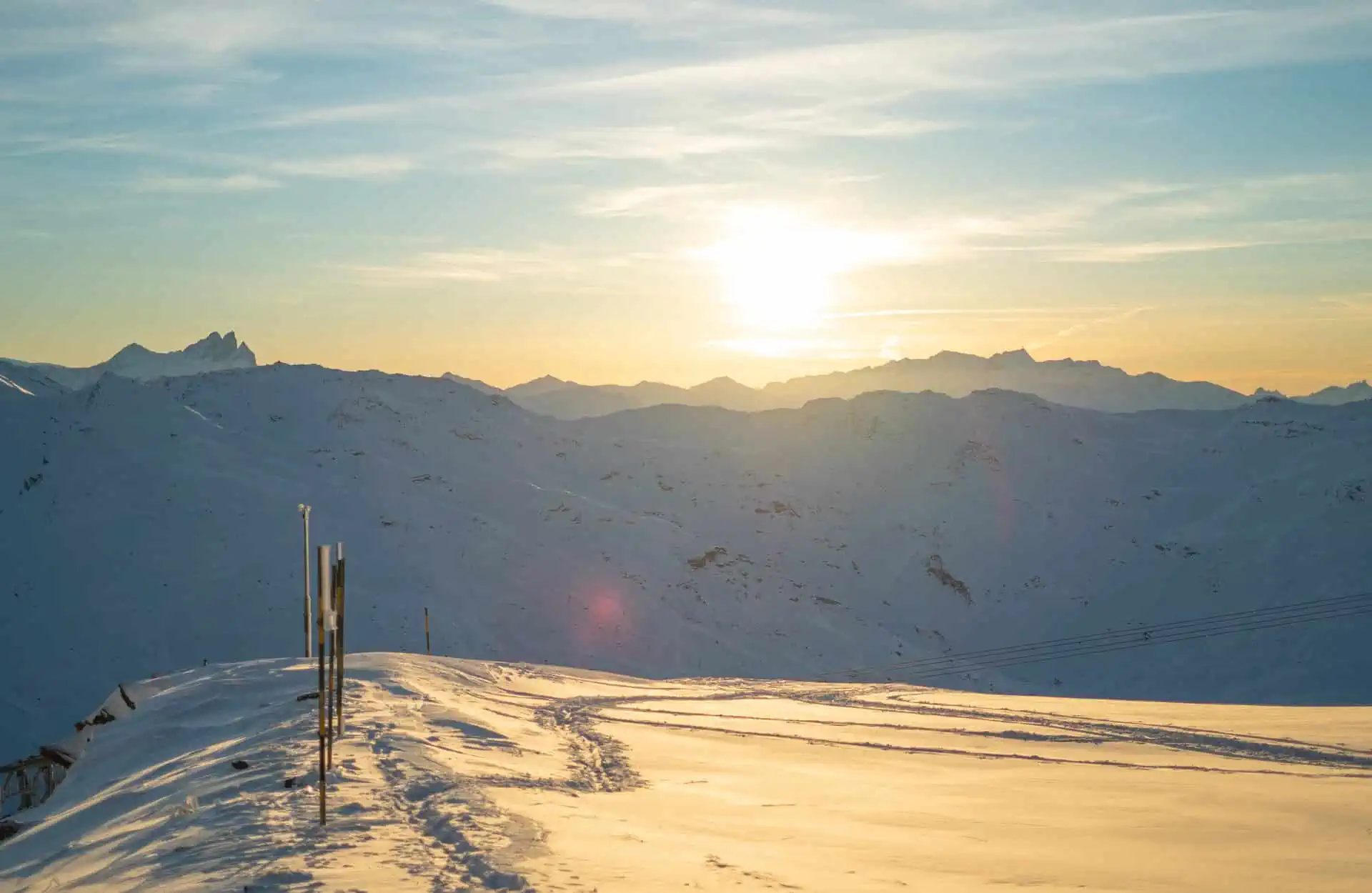 Interactive map of Val Thorens